Social media has dramatically changed the way businesses market themselves. Many companies are benefiting from the connective power of this new technology. Other companies, even large and established corporations, are finding social media difficult to manage and control. If your company wants to benefit from power of social media, follow some of the tips in the Infographic below and be sure to develop a solid plan before you get started.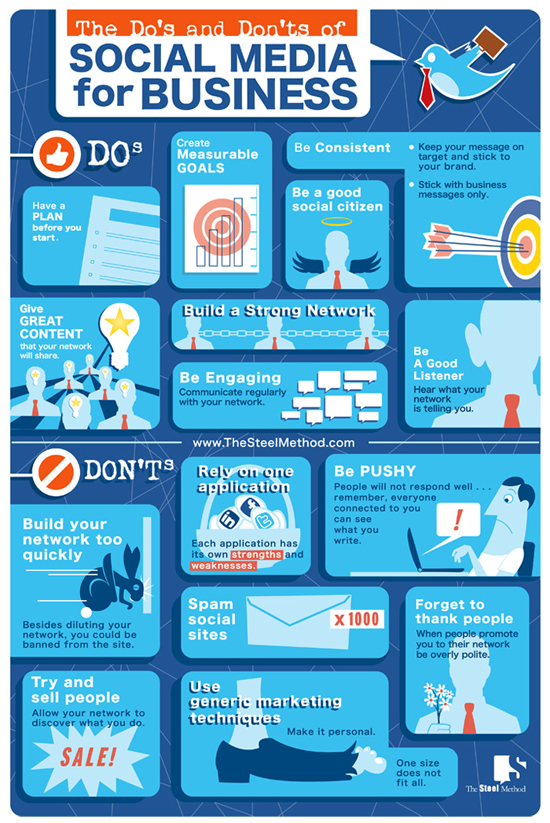 Overall the most important thing to remember is to be authentic. Engage with your social media audience the same way you would engage with a group of friends. Listen to what people are saying, respond honestly, be creative with content, and selective in the things you share.
Also, in terms of your marketing strategy, it is important that you set measurable goals and keep track of your progress. Most companies consider social media activity to be "micro conversions" toward the greater goal of a "major" conversion or sale. Some measurable micro conversions include the number of your content "likes", retweets, friends, and followers.
Contact us for help forming your Digital Marketing strategy!