Easily create and send emails from Salesforce
Create beautiful and responsive emails with our drag and drop editor in Salesforce.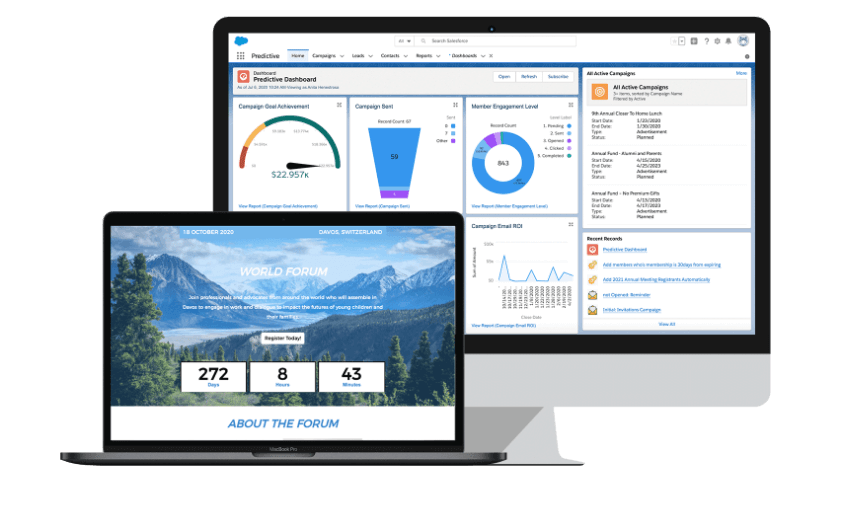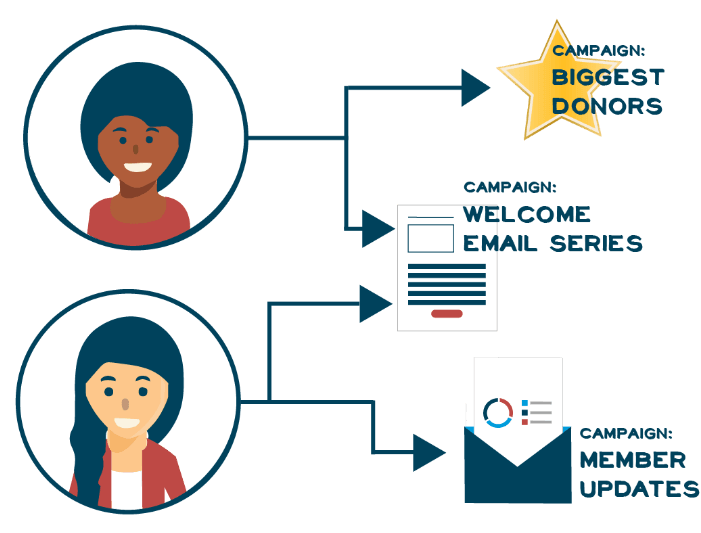 Use your Salesforce data to segment your campaigns
Predictive Marketing is native in Salesforce and provides in-depth segmentation by using any field on your contact/lead record.
This allows you to send meaningful and personalized emails to your audience.
"Predictive integrates super well with Salesforce and it's helpful to have an email platform that seamlessly talks to our database. It's been really helpful to have robust options to send out email campaigns. And the people at Predictive have been very fast to respond to questions and have always been available."
– Haley, Idaho Conservation League
One place where you can see your contacts activity
Collect all your audiences data in one place to get a holistic view.
Email campaign and event information automatically flows back on the contacts' record so that you can see their activities and engagement with your organization.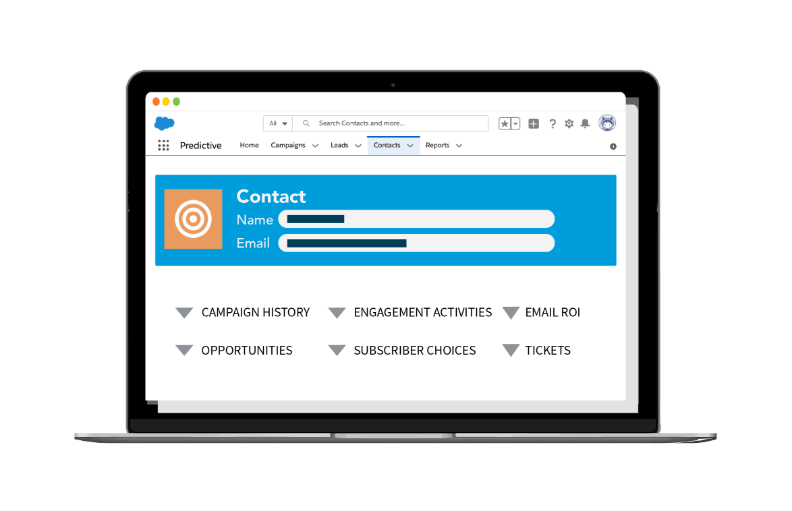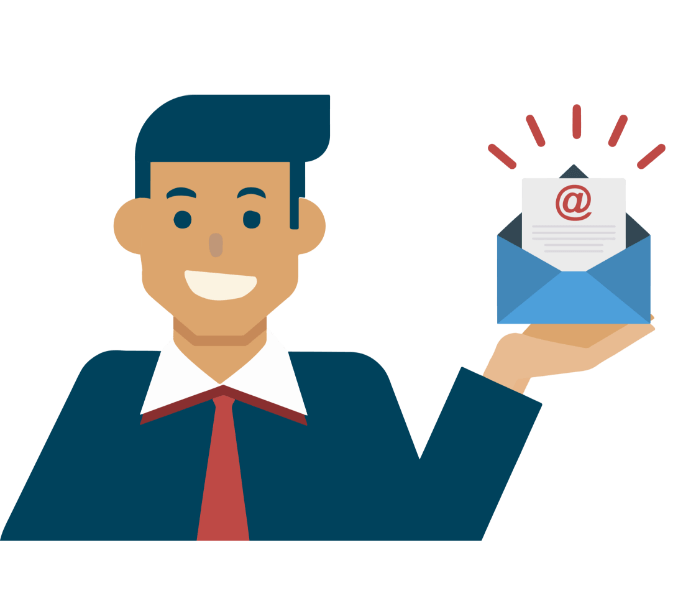 Send emails that reach the inbox
Predictive Marketing uses Amazon SES to send emails from Salesforce. Amazon SES maintains best in industry deliverability rates by actively filtering spam and malicious content.
On top of that we provide litmus and A/B testing to ensure your email reaches your audience's inbox.
We use the Predictive Response Eventbrite Fusion solution too. We run an outings program (weekly hikes) as well as ticketed fundraising events using it. It's automated so much of our Eventbrite + Salesforce event management issues — a real time saver. It has cut down our data entry needs quite a bit. Big fan of this integration! 100% recommend.
– Amy, Greenbelt Alliance
Connect apps that matter: Eventbrite and Zoom
Level up your marketing efforts by integrating Eventbrite and Zoom Webinar with Salesforce.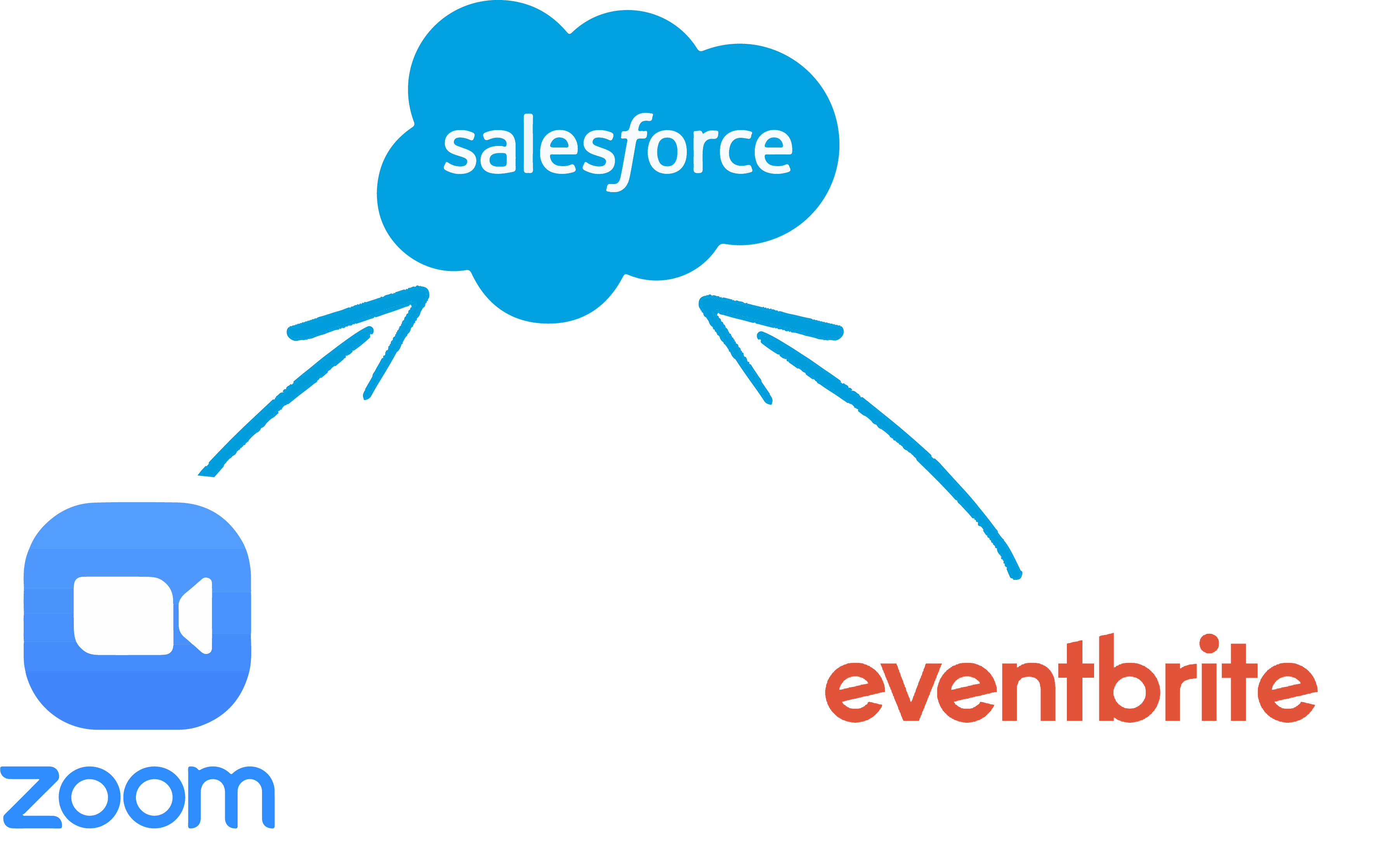 Trusted by big and small companies around the world
Predictive Marketing Pricing
We offer different packages based on your needs. We strive to provide affordable pricing with discounts for Non-Profit organizations. Learn more about our packages and features.
Essentials
Advanced marketing platform built in Salesforce to accelerate your growth
$499
/month/up to 10,000 contacts
billed annually
Standard
Boost your growth with additional automation and analytics
$699
/month/up to 10,000 contacts
billed annually
Professional
Most Popular
Optimize on all fronts with our professional platform
$999
/month/up to 10,000 contacts
billed annually