We partner with the best experts around the world to help companies meet marketing automation and Salesforce needs.

United States KELL Partners specializes in Salesforce technology solutions for nonprofits. They use technology know-how and experience serving the sector to help organizations get the most value from their investments. KELL will get your systems up, train your teams for success, coordinate your Salesforce implementation, and teach you how to do the same.

United States Heller Consulting focuses on helping nonprofit organizations establish and improve their communications, fundraising and mission management systems. Our experience with technology and successful strategies allows us to benefit nonprofits across their organization.

United States Idealist Consulting is dedicated to providing nonprofits and socially responsible businesses with CRM implementation, marketing automation, and app development services. Idealist Consulting is one of the original Salesforce implementation partners and is endorsed by Gartner for high-speed, low-risk Salesforce deployments. Watch a Predictive Response webinar with Idealist Consulting.

United States Exponent Partners is a mission-based information technology consulting firm that helps nonprofits use information technology to carry out their missions more efficiently and effectively.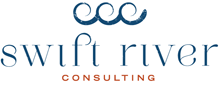 United States Swift River Consulting helps nonprofits and B Corps utilize the Salesforce platform to extend their reach and communicate their impact. Swift River believes in empowering people and organizations with time-saving tools that expand the vision of what's possible.

United States Echo Technology Solutions provides nonprofits and private sector businesses with technical solutions. ECHO can serve as an extension of an organization's existing resources or assume complete control and oversight of their IT operations. ECHO is an Impact partner with Salesforce.org and has implemented Salesforce solutions for organizations across the United States.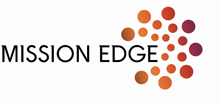 United States Mission Edge is a nonprofit dedicated to making other nonprofits more effective. You take care of the mission, Mission Edge will take care of the rest: Fiscal sponsorship; Finance and accounting; Human Resources; Operations; Information management & IT. Watch our webinar with Mission Edge.

Spain, Portugal and South America S4G Consulting is a Salesforce.com Gold Partner with offices in Spain (Madrid and Barcelona) and UK (London). The company offers Consulting services and the implementation of Salesforce solutions for companies of all industries and sizes.
In January 2013 S4G Consulting became the only Gold Partner of Salesforce.com in Spain and Portugal. In June 2016, S4G Consulting was recognized as the 4th Gold Partner worldwide by customer opinion.
S4G's mission is to make all companies, from SMEs to large corporations, more efficient and improve the relationship with their customers through the implementation of a CRM system that allows a better knowledge of them and optimum business processes.

United States SquareBlue Consulting offers a comprehensive set of CRM, marketing, and sales process advisory services for small-to medium-sized businesses. They provide Salesforce implementation, optimization, rescue, and retainer services to clients in banking, wealth management, professional services, healthcare, non-profit, and more.

United States Force by Design is a company solely focused on cloud computing and the successful use of all salesforce.com services. As a Salesforce Silver Cloud Alliance Partner and Google Apps Reseller, we implement and optimize cloud-based applications, helping organizations put their applications in the cloud and streamline their processes with our own cloud-based applications.Force by Design's is headquartered in San Francisco, California and also has an office in East Lansing, Michigan.

English Version:
ilum:e is a consulting company specialized in system integration, software development and the recruiting and placing of IT professionals. ilum:e plans and designs your IT projects and accompanies your business when integrating standard software into existing application landscapes. We also develop individual interactive software solutions for intranet and internet as well as providing experienced IT professionals depending on our customer's individual needs.
ilum:e has been successfully on the IT market since 2000 and currently employs more than 100 permanent IT professionals focusing on CRM systems, digitisation of business processes and cloud systems.
German Version:
ilum:e ist ein IT-Dienstleister mit den Schwerpunkten Systemintegration, Softwareentwicklung und IT-Expertenvermittlung. Wir beraten Sie bei der Konzeption ganzheitlicher IT-Projekte, setzen Fachkonzepte verantwortlich um, begleiten die Einführung von IT-Anwendungen in Ihrem Unternehmen und unterstützen Sie im Betrieb dieser Anwendungen. ilum:e ist spezialisiert auf CRM-Systeme, Digitalisierung von Geschäftsprozessen und Cloud-Systeme.
ilum:e ist seit dem Jahr 2000 erfolgreich am IT-Markt und beschäftigt heute über 100 festangestellte Mitarbeiter. Kunden profitieren vom Wissen zertifizierter Berater, sowie einem umfangreichen Netzwerk freiberuflicher IT-Spezialisten.