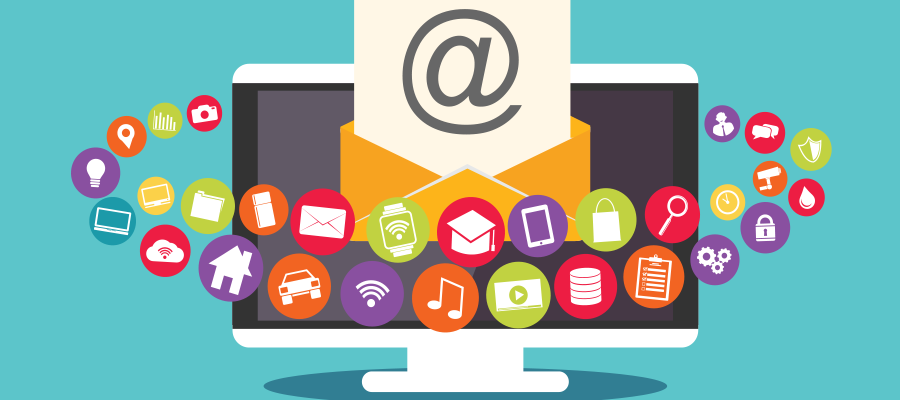 Email marketing for non-profit organizations is vastly different than email marketing for businesses on Main St and Wall St. While those men and women who are focused on the "mula" hope that their marketing emails will eventually lead to sales, non-profit organizations are trying to generate inspiration, advocacy and activity, especially in the form of loyal donors. And let's not forget, they're doing this all while keeping their expenses as low as possible.
There is never-ending competition for attention between for-profits and non-profits. However, with these fundamental differences you'll notice that the non-profits who are getting ahead of the game and generating the actions they're looking for are making email marketing the primary form of outreach and the most powerful form of communication. An email marketing guide published by Network for Good listed a few of the reasons why this is the smart move. Simply put:
It works!
It's cheap!
It's fast!
It's empowering!
It has great ROI (that's return on investment)!
It's extremely influential! Seriously!
This brief, to-the-point style of writing is actually very applicable to email marketing. Non-profit employees often find themselves wearing too many hats and are constantly short on time. So, because they don't always have time to waste, email marketing provides an excellent solution for their communication needs. The most effective, influential emails are brief, light-hearted, and straight to the point, with powerful information. When it comes to email marketing, capturing the attention of readers requires that you get the point across in an efficient manner… It's perfect for any non-profit marketers with a full-plate who still cares deeply about making every message as powerful, encapsulating, and inspiring as possible.
There are several ways that non-profit organizations can use email to spread their message. Here are just a few of the possibilities:
Surveys
Non Profit Organization thrive on information and feedback received from others. Sending email surveys makes it convenient, and potentially fun for respondents to provide their insight as there's virtually no hurdle. It's also an extremely cost-effective way to reach out to a large number of respondents.
Events
You probably don't want to leave event marketing solely to email, but there's every reason to use email as fuel to the fire. It is a powerhouse supplement to social media. Advertising on social media usually leads to more likes and followers, but sending emails usually results in boosting your RSVP's. And, as the Network for Good guide mentioned: it's super cheap, really fast, and incredibly effective.
Following Up
Non-profit organizations often have to ask for the next date with their constituents. A great way to do this is reaching out to your subscribers right after an event while all of the information is fresh in their minds. A follow up email can do a fantastic job of inspiring your guests' future involvement and inspiring their frequent donations. It's also a great way to thank your subscribers for their interest in the organization. As you probably know, a little thank you can go a long way.
Email marketing can bring new life to your supporters, increase the activity of your advocates, and inspire larger donations from your supporters. These days, any organization can send out emails, but not every organization has learned how to send emails that work. If you would like help getting up to speed with today's most influential best practices, or if you'd like to learn techniques that will bring you new constituents and increase engagement with your organization it's a great idea to start with the help of a professional consultant. If you would like to get more out of your email in less time and for less money, feel free to contact us today.