With nearly 4 billion daily email users, organizations can't afford to ignore the importance of reaching out through email.
Furthermore, 59% of consumers say that tailored marketing emails play an essential role in influencing their purchase decisions.
With these stats in mind, there is no doubt that email drip campaigns can help you win leads, forge strong relationships with your audiences, and boost conversions.
In this post, we will learn what a drip email campaign is, and look at some brilliant ideas that can help you drive conversions.
What Are Drip Email Marketing Campaigns?
Drip campaigns are also commonly referred to as automated email campaigns, autoresponder, or lifecycle. They are a series of emails that you send to a segment of your email subscribers on a set schedule.
The goal of an email drip is to build a relationship with your prospects that will ultimately lead them to take an action you want.
The emails could be used to nature a subscriber to attend an upcoming event, upgrade their subscription, learn about a new product, download an ebook, make a contribution, etc.
Some examples of drip emails include:
Welcome series
Customer reactivation drips
Order confirmation emails
Onboarding drips
Promotional drips
Custom birthday emails
Event announcement emails
Why Are Drip Campaigns Important?
The main advantage of using drip email campaigns is that they allow you to engage your prospects, customers, or donors efficiently.
Unlike an email sent randomly, drip campaigns are relevant, timely, and targeted, allowing you to establish a connection with the reader.
In fact, drip emails are 80% more likely to be opened when compared to email blasts.
Apart from efficient engagement, the other top benefits of drip campaigns are:
They help you send tailored content that encourages the prospect to take the next step.
Help you create a lead nurturing marketing funnel.
The highly relevant emails allow you to increase brand awareness.
Provide opportunities for you to re-engage inactive contacts.
Help you gather audience data and feedback.
Email Drip Campaign Ideas and Tips that Drive Conversions
1. Segment Your Contact List
The secret to successful drip campaigns is segmenting your audience. Your email list contains new subscribers and followers who have watched you grow.
To ensure everyone in your list receives an appropriate email, create categories of new subscribers, relatively new contacts, and donors have always stood by you.
The more the segments, the more relevant your messages will be. Further group contacts by their interests, profession, email preferences, location, and more.
If you use salesforce, Predictive Marketing is a fantastic solution for segmenting your audience.
2. Focus on Creating Quality Emails
A lot of thought should go into any email you send. Take your time to construct each email, and ensure everything on it adds value to the reader.
After writing it, save it on your computer for a few days, then come back and read it. If it's consistent, has passed a grammar test, and offers value to the target audience, you can send it.
3. Create a Pattern of Consistency
Drip emails need to relate to each other and feel like a continuous conversation between you and your audience.
They should be considered like chapters in a book. When crafting the email, look at your last email and try to maintain the flow.
This way, your audience will easily track what is going on in your organization and have an idea of what to expect next.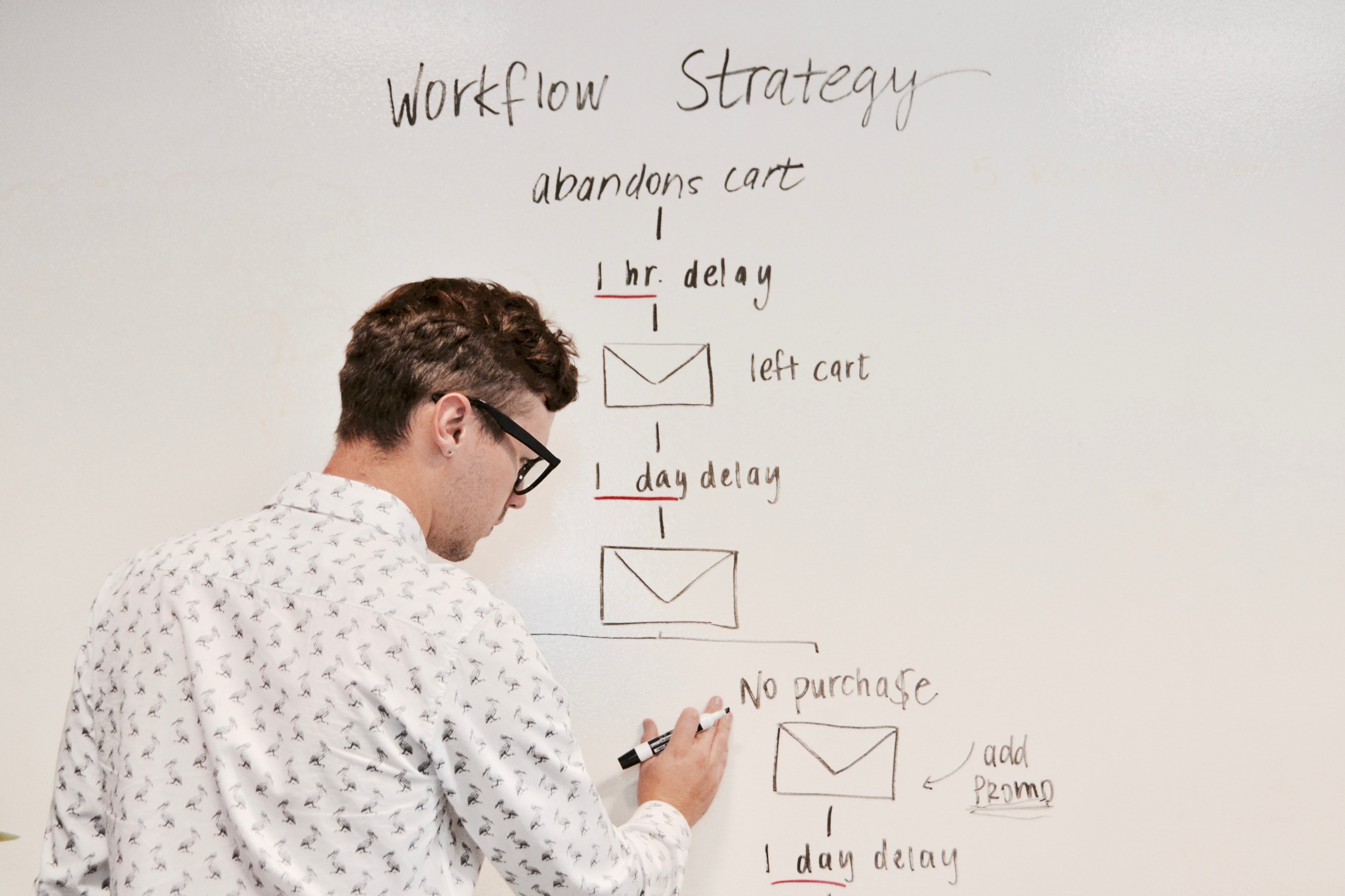 4. Write Short Emails for New Prospects
A new subscriber is unlikely to read a long email. To get your message across and give the new contact a hint of what to expect, send a brief yet captivating message.
It should have a maximum of three paragraphs. If you feel this might limit you, use infographics and other visual elements. Alternatively, you can split the email into two parts and send them separately.
6. Get Personal with Your Readers
You don't want to come across as too serious or transactional. The modern consumer values businesses that have a human touch as they can easily relate to them.
Some of the best ways to show your human side are by using a dose of humor in your emails, omitting sales slogans and impersonal language, giving your staff a chance to speak up, and using a conversational tone.
7. Unleash the power of Predictive Marketing
Predictive analytics is a tested and proven technique that helps you boost your conversion rates.
Here, data analytics is used to determine what a contact's interests are and what they dislike, anticipate their behavior, and learn their needs.
It allows you to create highly personalized emails that lead to a higher return on investments. Predictive Marketing is a top-rated integrated app that you can use to send mass emails from Salesforce.
It will help you to segment your audience and create appealing and responsive emails effortlessly in Salesforce.
With this tool, you will be in a position to launch successful acquisition, engagement, marketing, and retention campaigns.
Conclusion
Drip marketing emails are the way to go when you want to establish a list of contacts, create meaningful relationships, and increase conversions.
If you use Salesforce, Predictive Marketing can help you gather your audience data, know what they are looking for, and craft personalized emails that spark action.
To learn how data analytics can help your campaign, check out Predictive Marketing: www.predictiveresponse.com!