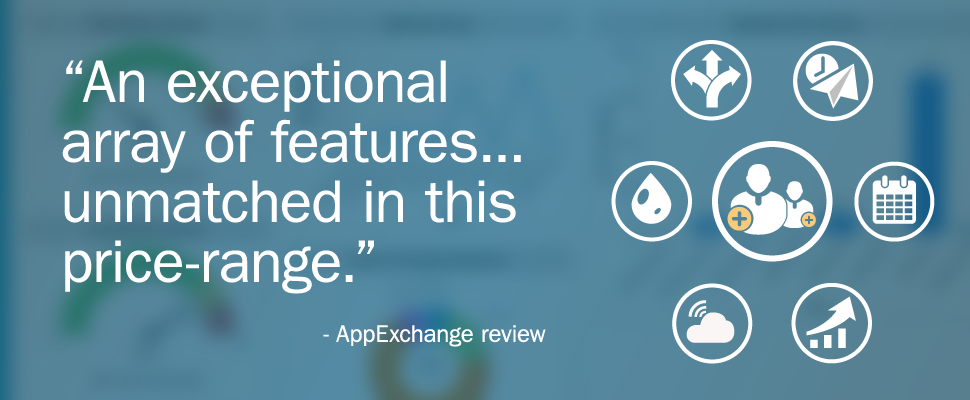 Best in Industry Cloud Infrastructure
Experience the power of our Adaptive Mailer and CampaignFlow together.
Predictive Response marketing automation is built directly into the Salesforce campaign, contact, lead and opportunity objects to minimize installation time and maximize your ROI. Our Amazon SES and dedicated IP servers can meet the load of your email campaigns and our spam analysis and monitoring will ensure high deliverability.
As a Predictive Enterprise client you can optimize your Salesforce instance with our fully native MultiOrg application and target your campaigns based on divisions, territories and sales units. MultiOrg allows you to:
Organize your leads, contacts, and campaigns by corporate territory, division, or region
Automatically support Salesforce roles
Efficiently separate leads, contacts, and campaigns by organization
Divisions, regions, territories and other data are synched with locale, language, time-zone, and web presence
Contact us and turn on your marketing automation today.
I switched from Constant Contact to Predictive Response and could not be happier. PM has given me insight into my marketing campaigns that was previously unavailable. Without a doubt, PM has already paid for itself due to increased revenue and prospecting capabilities.